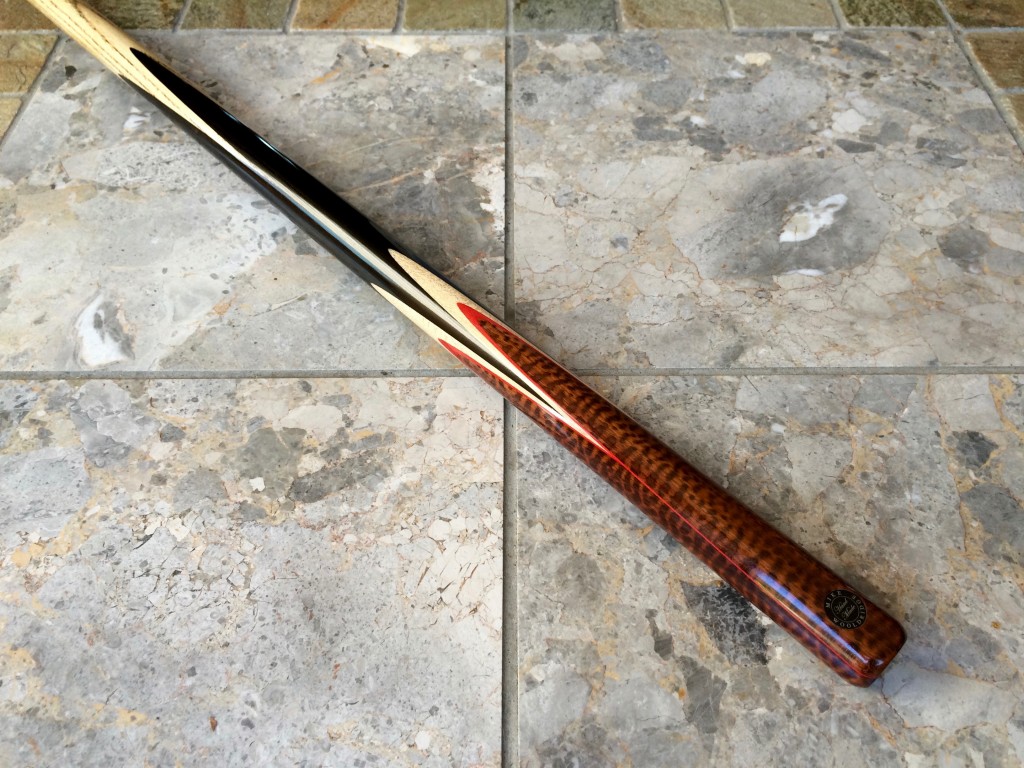 The Best Of The Best
Let's be clear about one thing - My cues are the best available.
If you don't like me saying that - Tough. They are.
However, over recent years I have been tied up with standard models like Legend and custom designs made via Virtual Cue Maker.
That's all very well and good, but the fact is, it all gets a bit boring you know...
Freedom!
So, I decided to launch my Exhibition Series, which will consist of unique cues designed and made by me, at my leisure, using the the most extraordinary exhibition grade butt timbers matched to the most perfect shafts I can find.
These cues will be, without doubt, the pinnacle of the cue making art.
They will be strictly limited and I will not be taking any orders. Instead, as and when I have finished a cue, I will list it in the shop or notify customers who have registered an interest.
I will not enter into any design discussions, nor time schedules. These will be my 'babies' and they will be ready when I am ready.
If I do not have a clear mind, I will not make any, so please leave me alone to do them at my own pace.
Authenticity
Each MW Exhibition Cue will come with a unique numbered nameplate and signed certificate guaranteeing authenticity and collectability.
All specifications and ownership details will be also stored securely for future reference.
Price
If you thought VCM cues were expensive, don't even bother asking for a price, as each cue will be valued at a minimum 1500+ and there will be no fixed pricing based on actual design.
Instead, I will decide at the time how much I want. Whether anyone wants to pay for it or not, I could not care less. I do not need the money and I'm more than happy to keep my 'babies' for my own pleasure.
Consequently, with this attitude (lol), I do not expect to have customers queuing up, but I can guarantee these cues will the most beautiful examples ever made.
Sizes
I will make them exactly how I want them to be, or should I say how the wood feels like it wants to be.
But I'm not completely unreasonable and there will be room for some customisation after completion if necessary.
Contact
If you are a collector, seriously interested in adding something special to your collection, by all means feel free to contact me and register your interest when one becomes available.
But do not ask me when the next cue will be available, or for any details of what I am working on.
I'm doing this because I want to get back some personal gratification, so I respectfully request to be left alone to enjoy myself.
Final Word
I may have gone mad. I'm not sure yet...