Looks Like a 1pc – Plays Like a 1pc – The Ultimate Joint
Over a year in development, my unique F1 joint and extension system improves even further the 'feel' and look of all Mike Wooldridge Cues.
Engineered to incredibly tight tolerances, the F1 joint is light years ahead of 'normal' joints found on other cues.
Watch the slideshow above and see exactly why it is superior to standard joints, on every level.

Superior Design
1pc cues feel great but many players prefer the convenience of a jointed cue, so the quest for a superior feeling jointed cue has long been an issue.
After many years of experimentation, my new F1 Rapid Joint System makes a jointed cue play like a 1pc. Very fast, very light, and with a critical wood to wood contact, this brings jointed cues as close to a 1pc 'feel' as possible.
Shaft and splice length are equally important factors. So much so, that all my jointed cues are based around the classic design and splice length of my 1pc cues, with the joint situated just below the splices and virtually invisible due to the wood to wood contact. The benefit of a longer shaft section is improved 'feel', and the weight distribution is closer to a 1pc, resulting in an all round superior weight/balance ratio.

Ultra Light Black Alloy - Lightest joint on the market
Very fast operation - Locks in less than a second
Improves cue 'feel' over normal joints - Plays like a 1pc
Unique internal design - Reinforces butt and shaft to resist splits/breaks
F1 Extensions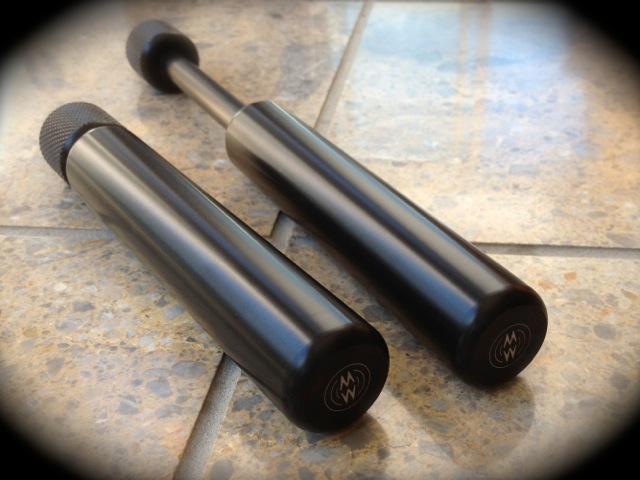 Radical and innovative design - Unique one handed operation
Sleek, elegant, and simple to operate with an ingenious one handed operation, unlike any other extensions on the market.
Features a high quality, super smooth piston-like action and solid 'feel' throughout along with a unique handle design to feel closer to a 'proper' cue butt.
The Rolls Royce of telescopic extensions...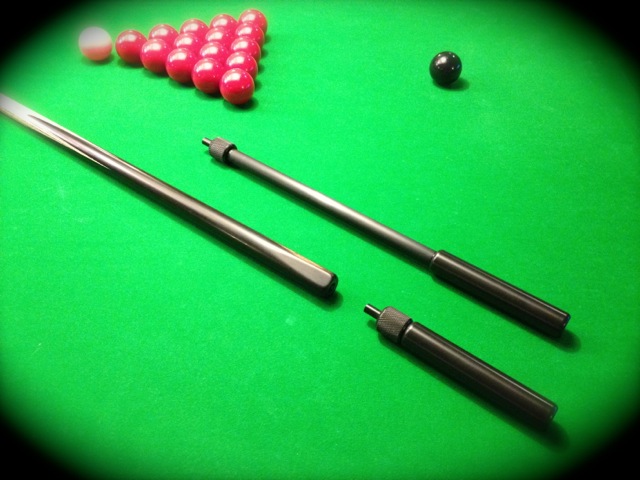 F1 Mini - Extends from 7.5" to 11.75"
Feels and plays like an ebony mini butt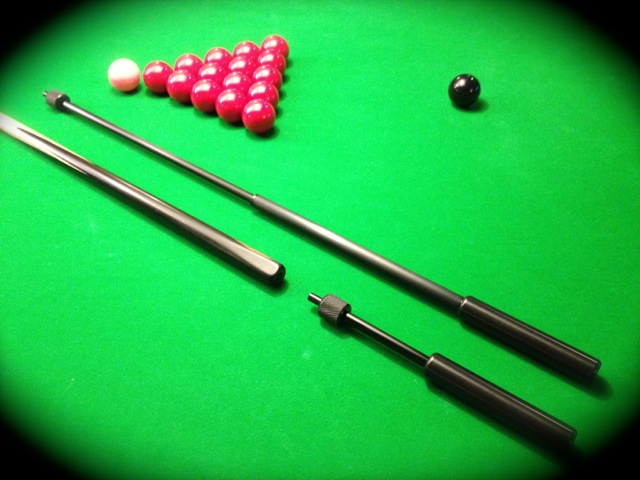 F1 Long - Extends from 19.75" to a whopping 36"
Shorter closed, yet longer when fully extended than any other
Important:
F1 Joint System is NOT compatible with AirTwist, AirLock, or with ANY other joint.
However, F1 extensions can be made as a special order to fit MW Airtwist, or other leading brand joints. Enquiries welcome.
~ Trade Enquires Welcome ~
F1 Extensions can be supplied fitted with your joint
Your joint can be engraved with your brand name if required, at extra cost.