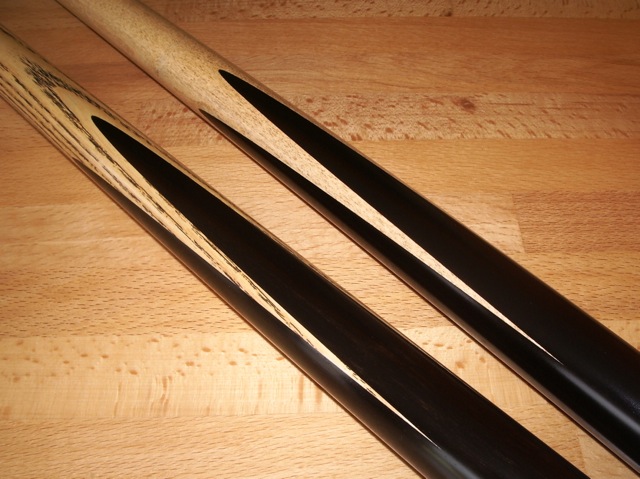 The Legend (lej-uh'nd)
The highest quality hand spliced cue available in the World today
Features
Professional quality Ash or Maple shaft
Ebony Butt or occasional Limited Edition Butt
Traditional Oil Finish for super smooth cueing
Naturally weighted and balanced for superior performance
BlackSpin or Brass Ferrule
Recommended Specifications
57"-58", 9mm-9.5mm, 28mm-29mm, 17oz-18oz
*FREE* - Customize your cue sizes in the shop
If you like this cue but have a very specific shaft request, please order MW~01a using Virtual Cue Maker program and wait for it to be made
Why Buy?
Simple - the best cue money can buy.
Hand made, and hand finished to the highest possible standards. The 'Lej' is unbeatable in terms of quality and playability.
Featuring even splice points all round (rarely found even on competitors 'best' cues), it is the template upon which all MW Custom Cues are made and is identical to the MW-01 model found in Virtual Cue Maker. In other words, it's perfect.
Suitable for professionals, serious players, collectors, or just players who do not want to settle for second best. It is the ultimate in cue craftsmanship and is for the person who truly appreciates quality and demands the very best that money can buy.
Mike Wooldridge Legend Cue - Put simply, you will not find better quality anywhere in the World.
Black Legend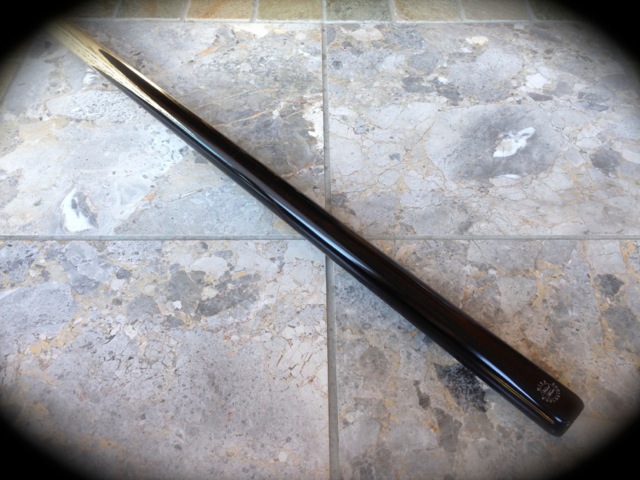 Flagship Model - 1pc Ebony Butt + Ash Shaft (sometimes Maple)
Limited Edition Legend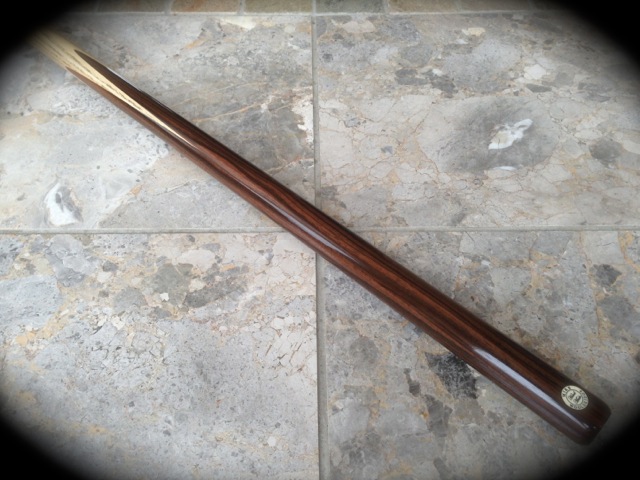 Legend Cue with a twist - Strictly limited runs of various exotic hardwood butts
Suitable for the collector or simply those who like something a bit different
Pictured above - Macassar Legend. See shop for current availability